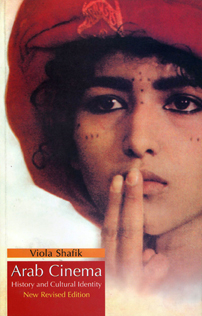 Type:
Books

Director:
Viola Shafik—author

Year:
2007

Time:
255 pages

Written by:
Viola Shafik

Language:
English
"Intelligent, perceptive, and elegantly written, this volume deserves a broad readership." —CHOICE, Current Reviews for Academic Libraries



Since it was first published in 1998, Viola Shafik's Arab Cinema: History and Cultural Identity has become an indispensable work for scholars of film and the contemporary Middle East. Combining detailed narrative history—economic, ideological, and aesthetic—with thought-provoking analysis, Arab Cinema provides a comprehensive overview of cinema in the Arab world, tracing the industry's development from colonial times to the present.

Now updated to reflect cultural shirts in the last ten years of cinema, this revised edition contains a postscript highlighting the latest developments in popular films and cinéma d'auteur, with a special focus on Iraq, Lebanon, Syria, Tunisia, and Palestine.

Viola Shafik studied cinema in Hamburg and is a freelance film scholar and filmmaker. She has directed several documentaries, including The Lemon Tree (1993), which was awarded the prize for best documentary short at the Images of the Arab World Festival in 1993. She is also the author of Popular Egyptian Cinema: Gender, Class, and Nation (AUC Press, 2007).