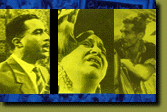 When AFD began "spreading the word" about Arab Cinema, we had only five films in our library - the titles we acquired after the first ever Arab Film Festival at the 1990 Goodwill Arts Games in Seattle. The charm of these films seduced the audience and highlighted a profound enthusiasm for Arab Cinema.
Our distribution project began soon after that as an effort to maintain a permanent flow of Arab films - our version of a year round "Arab Film Festival". Since then, AFD has provided American and Canadian theaters, universities, colleges, museums and media centers with many Arab films of high artistic and educational value. Our business has grown slowly and appreciation for Arab films steadily.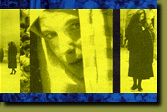 This year, our commitment to providing you with documentary films has increased. Our purpose is to make the "Arab point of view" as accessible as possible by turning our documentary library into a powerful educational tool. We hope that our films will entertain as well as bring into focus the issues that concern the status and future of the Arab world.
Please look for home videos in our films section to pick and choose not only from our collection but also among titles from other distributors that you may have found difficult to locate. As our selection grows, so does our loyalty to you. Please don't hesitate to call if you are looking for a title that's not available through this catalog.
Always keep in mind that AFD came into existence out of a genuine desire to promote all Arab films.
Onward,
John Sinno.