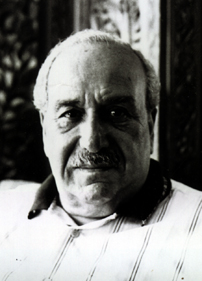 Type:


Documentary





Director:


Viola Shafik





Year:


1993





Time:


29 minutes





Language:


Arabic with English subtitles

The Lemon Tree reflects the pessimistic mood of the immediate post-Gulf War era in the Middle East in the early 1990s. Director Viola Shafik adapts a sad short story by the poet and former Arab League ambassador Ibrahim Shokrallah, inter-cutting it with stories from his life.

Shokrallah's painful description of a family's lemon tree which was cut down to build a house that would be put up for sale seems to anticipate the future ordeals of his own family—starting with the Egyptian military's defeat in June of 1967.

Having returned to Egypt from Canada, Ibrahim's three children became involved in the leftist and anti-Zionist student movements of the early 1970s and were arrested and imprisoned. Shokrallah himself later resigned from the Arab League for political reasons.

This film is available with a Digital Site License (DSL), which allows colleges, universities, or libraries to encode, locally host, and stream the film to their community on a closed, password-protected system.

Rental Information
This film is available from AFD for public screenings and television broadcast. For information regarding rental rates and formats, please contact [email protected] for institutional/non-theatrical screenings, or [email protected] for theatrical, festival, television, or other bookings.