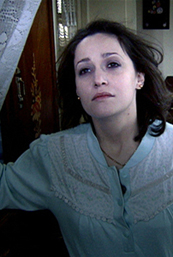 Type:


Feature Film





Director:


Mohamed Malas





Year:


2005





Time:


98 minutes





Language:


Arabic with English subtitles

WINNER — Special Jury Award, Marrakech International Film Festival



When her husband Adnan takes a second job as a cab driver, Imane discovers a new-found love for the music of legendary Egyptian singer Umm Kulthum. As her infatuation grows, so does her affection for those around her, including her three children and her husband, who becomes increasingly suspicious and alarmed over the change in his wife's behavior.

Adnan consults with his male relatives, and together they conclude that Imane must be in love with another man—and then the men must meet again to decide her fate.

Featuring terrific performances and based on a real incident, director Mohamed Malas' riveting drama examines in meticulous detail the circumstances surrounding "crimes of honor" and the devastation they inflict on everyone involved

This film is available with a Digital Site License (DSL), which allows colleges, universities, or libraries to encode, locally host, and stream the film to their community on a closed, password-protected system.

Rental Information
This film is available from AFD for public screenings and television broadcast. For information regarding rental rates and formats, please contact [email protected] for institutional/non-theatrical screenings, or [email protected] for theatrical, festival, television, or other bookings.