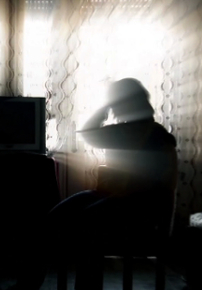 Type:


Documentary





Director:


Bahraa Hijazi





Year:


2013





Time:


32 minutes





Produced by:


Bahraa Hijazi





Written by:


Bahraa Hijazi





Edited by:


Mohammad Hijazi





Language:


Arabic with English subtitles

Taken by the story of a friend who went through a painful abortion experience, filmmaker Bahraa Hijazi examines the taboo world of reproductive rights in Syrian society. Through dramatic interviews, she documents the stories of young Syrian women struggling through shame, social isolation, and depression as they try to exert control over their own bodies and lives. Hijazi, then weaves in stories of young males facing torture and humiliation by the Syrian government during the Syrian uprising and the post-traumatic stress faced by many who are waging the fight for a more representative society. What transpires is a call to arms for a revolution of the soul in modern Syria. Without a formal charge, Bahraa was arrested in Damascus at her university on 2nd February 2012 and held for 53 days. Many suspect that it is partly due to the controversial topic of her accomplished documentary.

This film is available with a Digital Site License (DSL), which allows colleges, universities, or libraries to encode, locally host, and stream the film to their community on a closed, password-protected system.

Rental Information
This film is available from AFD for public screenings and television broadcast. For information regarding rental rates and formats, please contact [email protected] for institutional/non-theatrical screenings, or [email protected] for theatrical, festival, television, or other bookings.