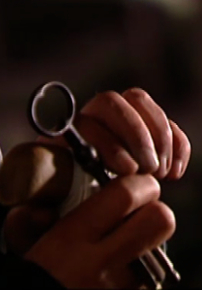 Type:


Documentary





Director:


Muhammad Mustafa Ataya





Year:


2009





Time:


51 minutes





Produced by:


Eyad Shehab Ahmad





Written by:


Muhammad Mustafa Ataya





Edited by:


Eyad Shehab Ahmad





Language:


In Arabic with English subtitles

Shot in the Palestinian refugee camps in the Syrian cities of Damascus and Homs, this beautifully choreographed documentary essay uses the symbol of the Palestinian catastrophe Al-Nakba as a departure point to explore culture and memory within the residents of these camps. Narrated in beautiful classical Arabic, the film documents the daily lives of some camp residents as they recount their stores of survival and resistance. The Key is as affecting as much as it is defiant.

This film is available with a Digital Site License (DSL), which allows colleges, universities, or libraries to encode, locally host, and stream the film to their community on a closed, password-protected system.

Rental Information
This film is available from AFD for public screenings and television broadcast. For information regarding rental rates and formats, please contact [email protected] for institutional/non-theatrical screenings, or [email protected] for theatrical, festival, television, or other bookings.