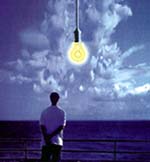 Type:


Feature Film





Director:


Jean-Claude Codsi





Year:


1994





Time:


83 minutes





Language:


Arabic with English subtitles

"Rich and at times fantastic." óCahier du Cinema

"Highly atmospheric film. . .evokes a time when neither love, death, nor life had a price." óLawrence Green, MEI



Kamil, a struggling musician, has been persuaded by his uncle to return to Lebanon to look for work. As he travels by boat from Cypress to Lebanon, he meets Raya, a beautiful and mysterious woman who has found her place in Parisian bourgeoisie society, but is returning to Lebanon to search for her lost son.

As they head toward their homeland, both Raya and Kamil confront the bitter despair and destruction, both physical and moral, of their country. With Raya's help, Kamil also comes to terms with his own turbulent past.

Codsi won the Special Jury Prize at the 1994 Francophone International Film Festival for the "pertinence of his purpose, insight of his narration and audacity and fairness of his vision."

This film is available with a Digital Site License (DSL), which allows colleges, universities, or libraries to encode, locally host, and stream the film to their community on a closed, password-protected system.

Rental Information
This film is available from AFD for public screenings and television broadcast. For information regarding rental rates and formats, please contact [email protected] for institutional/non-theatrical screenings, or [email protected] for theatrical, festival, television, or other bookings.