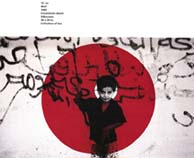 Type:


Documentary





Director:


Salwa Mikdadi





Year:


1994





Time:


24 minutes





Produced by:


Salwa Mikdadi





Written by:


Salwa Mikdadi, Zuheir Al-Faquih





Language:


English

An excellent teaching tool, Forces Of Change provides a general overview of the artwork included in the traveling exhibition of the National Museum of Women in the Arts from February, 1994.

Filmed on location in over ten countries, this documentary introduces the viewer to the contemporary art movements of the Arab world through interviews with twenty artists who discuss their work.

Featured Artists:
Lebanon: Siham Moghraby, Rabia Sukkarieh, Huguette Caland, Saloua R. Choucair, Amal Ftouni
Alergia: Houria Niati, Malika Bouabdallah, Baya Mahieddine
Palestine: Laila Al-Shawa, Jumana El-Husseini, Samia Halaby
Syria: Layla Muraywid, Lina Ghaibeh
Egypt: Liliane Karnouk, Gazbia Sirry
Jordan: HRH Princess Wijdan Ali, Suha Shoman
Iraq: Madina Umar
Saudi Arabia: Mounirah Mosly
Morocco: Chaibia Tallal

This film is available with a Digital Site License (DSL), which allows colleges, universities, or libraries to encode, locally host, and stream the film to their community on a closed, password-protected system.

Rental Information
This film is available from AFD for public screenings and television broadcast. For information regarding rental rates and formats, please contact [email protected] for institutional/non-theatrical screenings, or [email protected] for theatrical, festival, television, or other bookings.