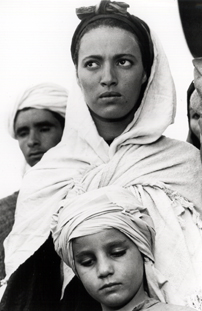 Type:


Feature Film





Director:


Mohamed Lakhdar-Hamina





Year:


1975





Time:


175 minutes





Language:


Arabic with English subtitles

WINNER: Palm d'Or — Cannes Film Festival, 1975

"A grand film...remarkable for its production values as well as its artistic choices." —Robert Chaza, France Soir



Winner of the prestigious Palm d'Or at Cannes in 1975, Chronicle of the Year of Embers portrays Algeria's struggle for independence from French colonial rule.

The story follows a peasant's migration from his drought-stricken village to his eventual participation with the Algerian resistance movement, just prior to the outbreak of the Algerian War of Independence. Filmed in rich CinemaScope, this stunning epic from director Mohamed Lakhdar-Hamina is one of world cinema's rarely-seen gems.

This film is available with a Digital Site License (DSL), which allows colleges, universities, or libraries to encode, locally host, and stream the film to their community on a closed, password-protected system.

Rental Information
This film is available from AFD for public screenings and television broadcast. For information regarding rental rates and formats, please contact [email protected] for institutional/non-theatrical screenings, or [email protected] for theatrical, festival, television, or other bookings.