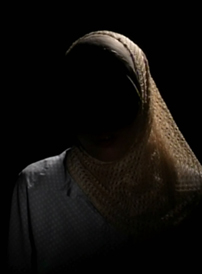 Type:


Documentary





Director:


Buthina Canaan Khoury





Year:


2007





Time:


52 minutes





Language:


Arabic with English subtitles

WINNERó Silver Award, Dubai Film Festival



In some parts of Palestine, if a woman has a sexual relationship outside the bonds of marriage or is suspected of an extra-marital affair, she is considered to have brought dishonor upon her family, which is punishable by death. Commonly called "honor killings," a relative usually carries out the sentence on behalf of the family, and the murder is committed without any legal consequences.

In her documentary, Palestinian filmmaker and activist Buthina Canaan Khoury weaves the moving stories of four women who've faced such a predication with that of a young woman who strives to expose the injustice of these crimes to wider society.

This film is available with a Digital Site License (DSL), which allows colleges, universities, or libraries to encode, locally host, and stream the film to their community on a closed, password-protected system.

Rental Information
This film is available from AFD for public screenings and television broadcast. For information regarding rental rates and formats, please contact [email protected] for institutional/non-theatrical screenings, or [email protected] for theatrical, festival, television, or other bookings.